Tournaments and championships
You wish to participate to tournaments sanctioned by BAMQ ?

Quebec 1-wall tournament results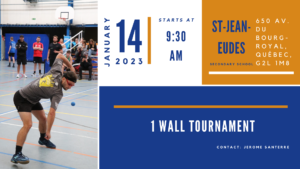 Congratulations to Jérôme Santerre winner of the main draw and Danny Alvarado winner of the drop down.
Canadian legend Danny Bell won the title at the 2022 Albany Open
Which took place in the middle of November at Albany's Colonie Court Club.
During this event pitting the best players from Canada against the best from the Northeast of the United States, we had a Canadian final between Danny Bell and his protege Jerome Santerre.
Results :
SEMI-FINALS
Victory for Bell (CA) against Saint-Amant (CA): 21-16, 21-8
Victory of Santerre (CA) against Sayed (USA): 21-6, 19-21, 11-5
FINALS
Bell victory against Santerre (CA): 21-16, 21-12
Job Offer
Sports Development Coordinator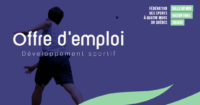 Coordonnateur / coordonnatrice au développement sportif
Tu aimes bâtir des stratégies en analysant différentes trajectoires? Tu sais t'adapter aux rebonds inattendus? Tu es passionné·e de sport et tu veux contribuer au développement de trois (3) disciplines au Québec?
Rejoins l'équipe de la Fédération des Sports à Quatre Murs (FSQMQ) et deviens notre coordonnateur ou coordonnatrice au développement sportif!
Ta mission ?
Rencontrer tout un ensemble de partenaires pour promouvoir le développement du squash, du racquetball et de la balle au mur au Québec

Élaborer des programmes innovants pour multiplier les adeptes aux quatre coins de la province!

Mettre en place et s'assurer de la bonne réalisation des programmes élaborés.
Les compétences qu'on recherche :
 Connaissance du milieu sportif organisé au Québec et des enjeux du développement sportif
Beaucoup d'entregent pour approcher des partenaires de milieux divers : sport fédéré, scolaire, municipal, URLS, camp de jour,

Une grande créativité pour s'adapter aux différents contextes de pratique sportive et proposer des programmes enthousiasmants!
Les exigences du poste :
 Formation et/ou expérience pertinente dans le domaine du sport et du développement sportif, un atout – Jeunes diplômé·es bienvenu·es! ;
Excellente maîtrise du français, à l'oral et à l'écrit

Bonne maîtrise de l'anglais, à l'oral et à l'écrit

Détenir un permis de conduire
Conditions de travail :
 Salaire à discuter selon l'expérience;
Poste permanent à temps plein; contrat d'un an renouvelable

Horaire flexible;

Possibilité de télétravail ;

Être disponible pour des événements le soir ou la fin de

Déplacements en région
Envie de prendre la balle au bond?
Pour plus d'information et pour nous envoyer ton CV, avant le vendredi, 24 février 2023, merci
d'utiliser l'adresse candidatures@agencebiceps.ca.
Seules les candidatures retenues seront contactées.
We have moved to the Maison du loisir et du sport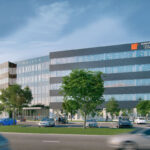 Here is our new address:
Balle au Mur Quebec
7665, Blvd. Lacordaire
Saint-Leonard, QC H1S 2A7
Another great collaboration between the CWM and 

Balle au mur Québec – BAMQ

. At Mohawk Park in TMR, tennis and wallball players will share these courts! Thanks to Anne Frédérique Bayard of BAMQ and Chris Mandelos of Town of Mount Royal for guiding us in this project. Now, let's go play!
Become a member or renew your BAMQ membership.
It is with great pleasure that we provide you with a link to an excellent movie from Ben Thum titled 2000 Alley Cracker, The Story Of Handball. You will find a nice coverage of the history of our beloved sport and of some legendary athletes.
You and the ball from Joey Traa on Vimeo.
BAMQ offers the following products in order to better prepared when activities resume. Be ready now!
Bandana ajustables
30$ (taxes et livraison au Canada incluses)
Tissu traité ViralOff® antimicrobien
Gaiter 12 en 1
25$ ou 5 pour 115$ (taxes et livraison au Canada incluses)
If interested, contact us at
info@sport-4murs.q.c.ca
. Payment by Interac e-Transfer® or cheque to Balle au mur Quebec